PLEASE CALL FOR TONIGHT'S ITEMS – after 5:00 pm
954-941-0418
ALL MENU ITEMS MAY NOT BE AVAILABLE EVERY NIGHT.
APPETIZERS AND SIDE ORDERS
SMOKED FISH DIP (house smoked)
FRESH OKEECHOBEE HEARTS OF PALM SALAD
TOSSED GARDEN SALAD HOUSEMADE DRESSING
---
Entrée's
MOST ENTREES CAN BE PREPARED EITHER BROILED, CHAR-GRILLED, BAKED, PAN-FRIED, PAN-ROASTED, DEEP FRIED, ISLAND SCAMPI STYLE or BLACKENED CAJUN STYLE.
We are happy to prepare your entree by the cooking method of your choice, but each produces different flavors and textures. For example, We RECOMMEND BROILED as the cooking method most likely to produce a moist, flavorful entree.
For those inclined to Cajun – remember the blackened seasoning is quite spicy and very salty. Char Grilled is delicious, but not for everyone as it can produce a very dry entree.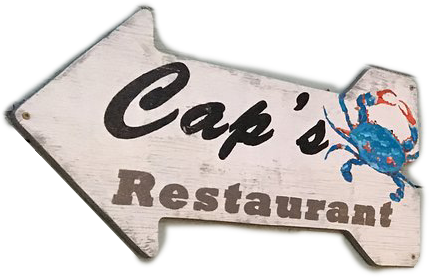 FISH OF THE DAY – Changes daily – Please ask your server
SCOTTISH SALMON – Fresh salmon with abundant health benefits of omega-3. Recommended char-grilled
SCALLOPS – Delicious and tender extra large sweet wild sea scallops prepared to your liking
SHRIMP – Choice sweet shrimp, which can be prepared in a variety of ways to suit your fancy
MARYLAND STYLE CRAB CAKES – Two of our famous chocked full of crab jumbo lump crab cakes
FRIED CALAMARI – Delicate & sweet domestic, these tasty morsels are served with marinara dipping sauce
BROILED OR SAUTÉED SEAFOOD PLATTER – A luscious assortment of shellfish and chunks of fresh fish
LOBSTER – ONE AND ONE HALF POUND SEAFOOD STUFFED WHOLE MAINE – (not available every night – call first)
** STEAK OF THE DAY– RIB EYE – lightly seasoned
CHICKEN BREAST – Boneless chicken breast, basted and tenderly grilled or broiled
MOST ENTRÉE'S COME WITH FRESH BAKED ROLLS, VEGETABLES, AND A CHOICE OF POTATO, RICE, OR PASTA.
YOU MAY ADD ANY OF THE FOLLOWING SIDES WITH YOUR ENTRÉE :
SOUP OF THE DAY (with Entrée)
TOSSED GARDEN SALAD WITH HOUSEMADE SALAD DRESSING (with Entrée)
FRESH OKEECHOBEE HEARTS OF PALM SALAD (with Entrée)
---
~ ASK ABOUT OUR BAR FOOD MENU ~
---
Our Famous Tangy Housemade Lime Pie
All items are subject to availability and offered ONLY in limited quantities (to ensure freshness) when the quality meets our standards. –FIRST COME, FIRST SERVE– THIS IS ONLY A SAMPLE OF THE TYPES OF ITEMS WE OFFER.
Call After 5:00 p.m. on the evening of your reservation if you wish to check the availability of a particular item.
ALL MENU ITEMS MAY NOT BE AVAILABLE EVERY NIGHT – PLEASE CALL AFTER 5 PM.
ONE (1) DINNER CHECK PER PARTY.
Remember, ALL fish have bones – We remove all we see – PLEASE BE CAREFUL. Please inform us if you have any food allergies.
*Consumer Information: There is a risk associated with consuming raw oysters. If you have chronic liver, stomach, or blood illness or have immune disorders, you are at greater risk of serious illness from raw oysters and should eat oysters fully cooked. If unsure of your risk, consult a physician.
** Consuming raw or undercooked meats, poultry, seafood, shellfish, or eggs may increase your risk of foodborne illness.